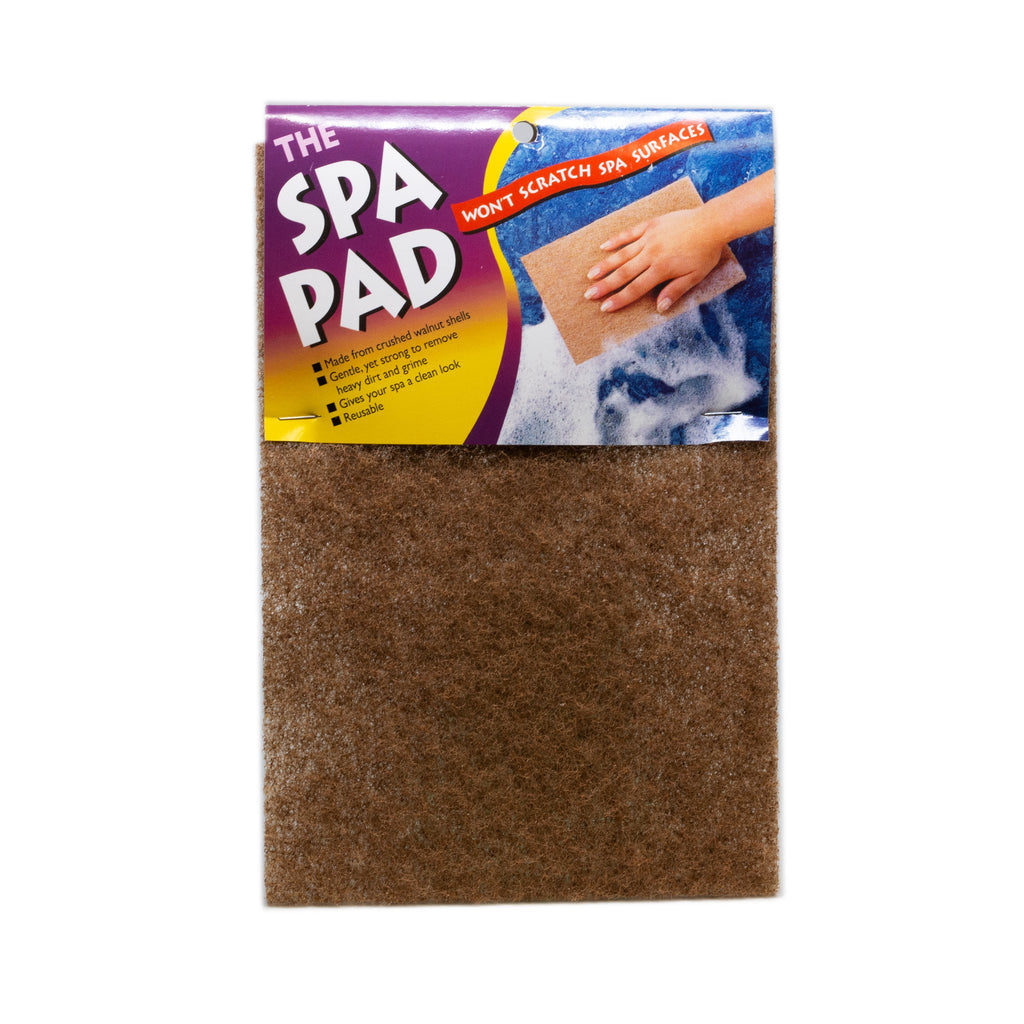 Eco friendly spa cleaning pad made of crushed walnut shells.
A reusable hot tub shell cleaning pad that will clean up those though scum lines when your changing the water in your hot tub or giving it a good spring-cleaning. Tough and durable, it will not scratch the acrylic hot tub shell. Can be used with most hot tub cleaning products.
Features:
Eco friendly, made from crushed walnut shells
Safe to use on acrylic hot tub shells
Reusable: just wash and dry
Makes cleaning the tough scum lines a breeze
Cleans better than the harsh chemicals
Large scrubbing surface - pad measures 6" x 9"
No need to spend a whole day cleaning the scum line in your hot tub, this cleaning pad can help reduce the amount of worked needed to clean your hot tubs waterlines. Make a quick job of your hot tub clean up when changing the water.